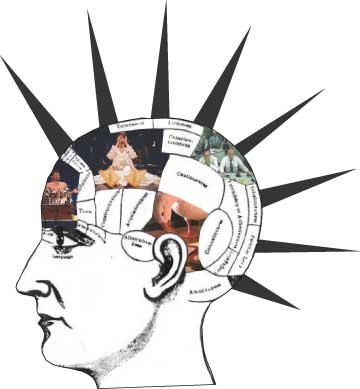 Out of the Box:
Creativity Drives Public Relations

The concept of "good creative" is still alive and well. Though somewhat maligned after the go-go 90s, the beauty of it is . . . good creative can still yield great results.

by Fauve Yandel


In 2000, a Georgia CEO named Dan found himself at a crossroads. His company was in search of an identity, and he was about to make a decision that would ultimately change the course of business history.

Dan was responsible for signing off on an advertising campaign he hoped would resonate with potential customers, distinguish his company from its competition, and provide the recognition that corporate executives would kill to own.

The first commercial - and the one Dan was encouraged to select by various industry experts - featured popular television actor and comedian Ray Romano in a classroom with several small children. By the end of the spot, the precocious tots had spelled out the company's name in blocks. The ad tested well in focus groups and seemed to be the safest, surest bet for success . . . after all, it had everything - cute kids, star power, and the company's name featured in a unique way that would surely reside in the memory banks of consumers. Going with the Romano storyboards would deliver a good return on his company's investment, Dan was assured.

The second spot featured a repetitive nasally-recited one-word acronym delivered - actually, shouted - with head-shaking frustration by the commercial's main character. This commercial, while not considered as "safe" as the Romano spot, scored higher with focus groups, presumably because it was just plain funnier - and unique.

Dan decided to take a chance and go with the spot that scored higher in preliminary testing. Five years later, that campaign still is going strong. In fact, Dan's company now is known the world over, and enjoys 90 percent brand recognition. The star of the commercials became so popular, he was recently incorporated onto the company's logo, had a cameo in a hit 2004 Hollywood blockbuster, and was named as one of America's favorite advertising icons during last September's Advertising Walk of Fame ceremony in New York. Even now, audiences of all ages get the giggles upon hearing.

"AFLAC!"

The CEO, of course, is American Family Life Assurance Company's chairman and CEO Dan Amos. The frustrated, foul-mood fowl whose now-famous acronym was shouted into American advertising history is, of course, the Aflac Duck. And not since the days of Groucho Marx has a duck said more with just one word.

Amos's decision to take a chance is the stuff business legends are made of. Aflac, a Fortune 500 company and Fortune 100 "Best Companies To Work For in America," has more than 56,000 agents nationwide, and ranks as the largest insurance company in terms of number of individual policies in Japan, insuring one in four Japanese households.

How much responsibility for the company's success rests on the Aflac Duck's, er, wings? Plenty. There were more visitors to its Web site during the week immediately following the campaign's debut than there were in the entire previous year. Sales figures show a solid 17 percent increase since 2000, too, with an average increase of 29 percent in the campaign's first two years alone.


"Put it this way . . . before the campaign, only 10 percent of the population had ever heard of Aflac," said Laura Kane, 2nd vice president of corporate communications for Aflac. "Suddenly, there was this huge demand and a big increase in sales. We actually didn't have enough sales force to manage the demand, at first. It was unbelievable."

"I'll be the first to say that nobody buys supplemental insurance based solely on a commercial . . . at least, they shouldn't," says Al Johnson, Aflac's vice president of advertising and branding. "That said, all of the testing we conducted prior to the Duck's debut showed that it was most likely going to be a successful campaign, and that it would help us build our brand awareness. But no one imagined how big it would be."

Indeed.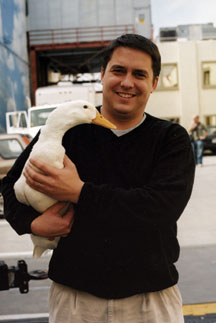 The Aflac story is one example of a company's public relations efforts dictated and driven by its advertising messaging. Before the Aflac Duck, Amos's company was just another insurance firm, struggling to find its niche; after the Duck, Aflac was a household name, ingrained into the public psyche as a popular culture phenomenon. But short of a harmonious alignment of the planets, coupled with equal doses of good timing and unique ideas, creating The Perfect Campaign is, more often than not, elusive.

CEO support contributed greatly to the success of the Aflac campaign, according to Johnson. "It's all about having fun," he said, "but it's also about doing things the right way. Fortunately, we had a great icon, a great campaign, and a great chairman and CEO who supports us and understood that this can be fun. We're allowed and encouraged to bring ideas to the table. There's never been a solid idea that someone has brought up where the company's decision makers have said, 'awww, we don't need to do that . . . ' If it's a great idea, we're going to run with it."

One such "great idea" is to increase the company's marketing and advertising efforts around its supplemental health insurance offering, a move designed to strengthen Aflac's brand in this specific insurance niche.

Atlanta-based Holiday Inn Express, part of the InterContinental Hotels Group, had a two-fold challenge when it began development on its first ad campaign in 1997. After getting a late start on the "free breakfast bar" limited-service hotel craze of the early 90s, Express needed to make a splash effective enough to distinguish itself from its main competitors (Hampton Inn, Jamieson Inn, et al). Expecting a business-traveler customer base rather than a family-oriented one, it needed to separate itself from its big brother hotel giant, Holiday Inn.

Express couldn't even rely on the familiar green-striped bath towels associated with its sibling namesake. Ouch.

The early days weren't easy. Express had little consumer recognition, as an in-room telephone survey revealed. According to the results of the survey, not even the guests staying in a Holiday Inn Express room realized there was a difference . . . 33 percent of them cheerfully reported that that they were staying at a Holiday Inn.

Express looked to Fallon Minneapolis for help. The advertising firm, part of the Fallon Worldwide conglomerate, delivered an idea that relied less on visuals - after all, the product Holiday Inn Express would be selling didn't look much different from its competitors' products - and more on the feeling a customer would have if he or she chose Express. Since the expected customer base for limited service hotels has needs based more on practicality than luxury, Fallon suggested an approach that appealed to the customer's sense of intelligence, rather than the less-ownable amenities and other costly extras typically associated with Holiday Inn.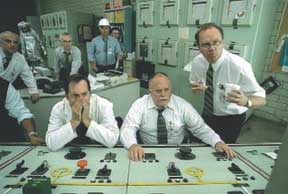 The "Stay Smart" slogan delivered a strong emotional reward: When you choose Holiday Inn Express, you've got the upper hand on everyone else, making you more intelligent. The commercials developed to reinforce that feeling portrayed the average Joe taking on extraordinary situations with newly enhanced skills, such as managing a crisis at a nuclear facility, operating a helicopter, or even becoming a world-class rodeo clown. The commercial hero, asked the inevitable question about whether or not he is a real-life nuclear reactor genius/pilot/rodeo clown, delivered a punch line that soon became a national catch-phrase: "Nobut I did stay at a Holiday Inn Express last night!"

And with those words, a brand was born.

Quoting Holiday Inn Express's catch-phrase were the likes of ESPN commentators, David Letterman, the Chicago Tribune, National Public Radio, the Washington Post, former presidential candidate Al Gore, editorial page cartoonists, and many others. Perhaps most valuable to Holiday Inn Express's success was the post-campaign target research, which found that not only did the strategy and

creative resonate with guests, but the "Stay Smart" slogan also gave the public the perception that choosing Express was considered the smarter choice.

The Holiday Inn Express commercials never showed the hotel rooms in the ads, an irony that isn't lost on Jenifer Zeigler, senior vice president of brand management.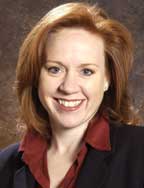 "Traditionally, hotel ads take you into the rooms and show you the bed, the telephone, the furniture," Zeigler said. "Our ads don't even show a hotel. We deliver a hotel message and break out of the clutter without ever showing a hotel room or talking the whole amenity language. We had a strong ad campaign that differentiated the brand."

Since the original campaign was launched, Holiday Inn Express has incorporated messaging on its amenities, including its guest bathrooms, into its advertising.

Zeigler admits that having the PR driven through a corporate ad campaign isn't an easy task, perhaps more so when humor is the draw in the advertising. "It's surprisingly difficult," she said. "To keep it fresh and extend the campaign is a real strategic challenge. It's a fine line to have humor in a campaign that's witty and clever, and not cross over to messages that are stupid and sarcastic. The one advantage Holiday Inn Express had that our competitors didn't was the strength of the 'Stay Smart' messaging. The PR communications that come out of it are directed right back to the advertising, and our advertising plays right into the 'Stay Smart' idea, too."

Zeigler said the estimated dollar value that Holiday Inn Express earns whenever their catch-phrase is used publicly translates to around a million dollars in media value. "And the shelf life for our campaign is long," she said. "In fact, right now, it's limitless. There's nothing that says it can't go on for a number of years."

Helena Johnson, executive producer at FirstLine Creative Resources, an Atlanta-based strategic communications company, finds that the clients her firm helps the most are the clients who are all on the same page, creatively. "What we have found is the hardest part is having clients answer certain questions such as, 'What does success look like to you?' 'What do you really want to say?' That, we have found, is the hardest part. Once we find a consensus, though, it's easy to move forward, and it becomes easier to see how the client's PR campaign can go when we know what the advertising looks like."

Understanding the product and client philosophy is also a key component to a successful marriage between marketing and PR, according to Helena Johnson. "One of the main things we look for when we're setting up any creative strategy is what the style of the audience is, and what the medium we plan to use will allow for. For instance, will the media we choose allow for humor in the messaging? Is the medium going to have a sophisticated style? Is the intended audience or expected demographic Gen-X? We try to use designers, writers, and other creatives we know who work best within the style of what we're producing."

Once the PR and marketing dye is cast, what's a creative person to do?

Maintaining the momentum of a campaign and building on its success - even correcting its shortfalls - is likely the subject that keeps most communications professionals awake at night.

The Aflac team has managed some impressive coups following the Duck's meteoric rise to superstardom, including a product placement in last year's Christmas film version of 'Lemony Snicket's A Series of Unfortunate Events', which starred Jim Carrey. Another high-profile PR win was having a giant pool built in the middle of a Manhattan street so that Aflac's mascot could swim with the U.S. synchronized swim team on The Late Show with David Letterman.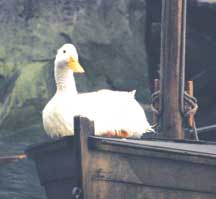 Despite a sky-high brand recognition percentage, there was still some fine-tuning to be done to Aflac's overall messaging after the dust settled. According to Al Johnson, awareness of Aflac as an insurer was there, but the public was less certain about what kind of insurance product Aflac offered. Once again, Fallon Minneapolis went back to work and developed a new commercial. Debuting on May 2, the ad features Melania Trump, billionaire bride of The Donald, whose voice is switched with the Duck's during a mad-scientist experiment gone wrong. The new commercial's debut received coverage in several national media outlets, including Access Hollywood and Entertainment News.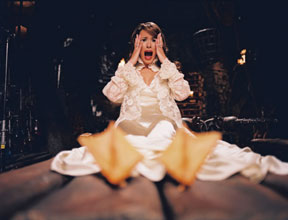 "The Melania commercial went through the roof," Al Johnson said. "We did a Google search [in May], and when we removed non-repeatable hits and went with unique stories, there were over 24,000. Those are incredible numbers - I don't remember a time when more people have known about a commercial coming out."

Meanwhile, Holiday Inn Express has also tweaked its messaging over the years and provided the "Stay Smart" campaign with fresh ideas. The hotel chain recently partnered with Kohler to offer the next generation of ads promoting its "Stay Smart" commercials.

Appealing to consumers who "do their best thinking in the shower," Express, in partnership with Kohler, now offers a new showerhead in all its bathrooms that delivers a refreshing and invigorating blast of water. The $20 million "Simply Smart" guest bath initiative was completed in April and features 30-second spots of - you guessed it - an average Joe who, after experiencing a shower at a Holiday Inn Express, makes incredible strides in life: presenting the "invisible airplane" to top military brass, conversing fluently with a dolphin, and litigating an important case - while dressed only in a towel.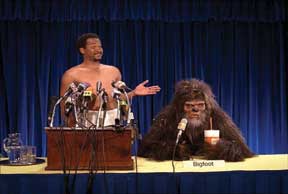 For its efforts, Express was the first hotelier to win a gold Effie award in the "Sustained Success" category, scoring the win over such powerhouse brands as Gatorade, Hershey's and Visa.

And USA Today recently featured the shower heads on a front page travel section story about hotels selling their style. Customers of Express have enjoyed their "Simply Smart" showers so much, the hotel chain has taken to selling the shower heads - replete with the Holiday Inn Express and Kohler logos - on its Web site. Thus far, revenues from the shower head sales - upwards of $30,000 at press time - goes right back into the Holiday Inn Express marketing/PR budget.



"I even have two of them in my home," Zeigler said.

Publicity like that is priceless.