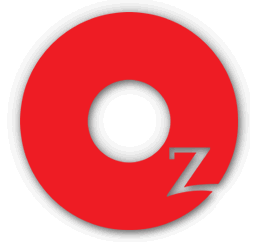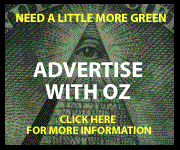 Welcome to Oz!
Oz Publishing, Inc., a leader in Creative Communications Industry publications brings their world of print to the world of technology. It's everything you need to see in the worlds of film, video, television broadcast and production, photography, graphic art and design, printing and pre-press, meeting and event services, and multimedia.

Click on a subject or scroll to browse:

OZ MAGAZINE
FILM AND VIDEO DIRECTORIES
OZONLINE.TV

---
Oz Magazine...
A Business to Business magazine for and about Atlanta's visual communication and media industry.

...celebrating the dedicated and accomplished individuals and businesses in Atlanta's visual communication and media industry, and their extraordinary creativity.

...a comprehensive resource for identifying and hiring the individuals and companies whose creativity and work consistently stand out.

Oz magazine has been a winner ofnumerous awards and accolades.

Oz Magazine has a bi-monthly (once every two months) circulation of 30,000. Distribution for Oz Magazine is through subscription, direct distribution to professional organizations and associations that cater to the visual communication and media industry, direct mail to advertising agencies and public relations firms and walk through traffic at businesses throughout metro Atlanta.
---
Award Winning Film and Video Directories...
Oz publishes film and video directories annually with the respective state and regional film commissions represented by these titles:

Charlotte Regional Film & Video Guide
Memphis & Shelby County Film & Television Production Directory
The Georgia Film & Television SourceBook
The Virginia Production Services Directory
Washington DC Production Resource Guide
Louisiana Entertainment SourceBook
Maryland Online Film & Video Directory

---
Ozonline.tv...
Oz's website receives over 65,000 page views per year. All that Oz publishes, everything you need to see, can be found here.
---